Versión en español / Version en français
The COP26 is a critical moment to raise ambitions and accelerate climate action at all levels. This current decade is the most vital period to reach the climate neutrality and 1.5ºC targets of the Paris Agreement. The second NDCs to be presented in Glasgow must reflect the urgency and ambitious action needed to respond to the climate emergency.
Updated plans and commitments need to include both ambitious mitigation and adaptation measures, as well as the important collaboration across levels of government, and sectors.
The Regions4 high-level event "The leading role of regions in raising ambitions for adaptation and resilience" at COP26 will address the contribution of regional governments and how they are key to deliver climate-resilient actions on the ground. We will look at the lessons learned and good practices from 5 years of experiences of the RegionsAdapt initiative, that can fuel the negotiations, and bring incentives for higher ambitions across levels of government.
With the participation of 12 regional governments and the support of 20 partners, this hybrid event will be held on 8 November at 2:00pm – 3:30pm GMT at the LGMA Multi-Level Action Pavillion, as part of the Regions4 activities to raise regions voice for climate.
Regions4 is delighted to announce the event progamme and the high-level speakers' line-up: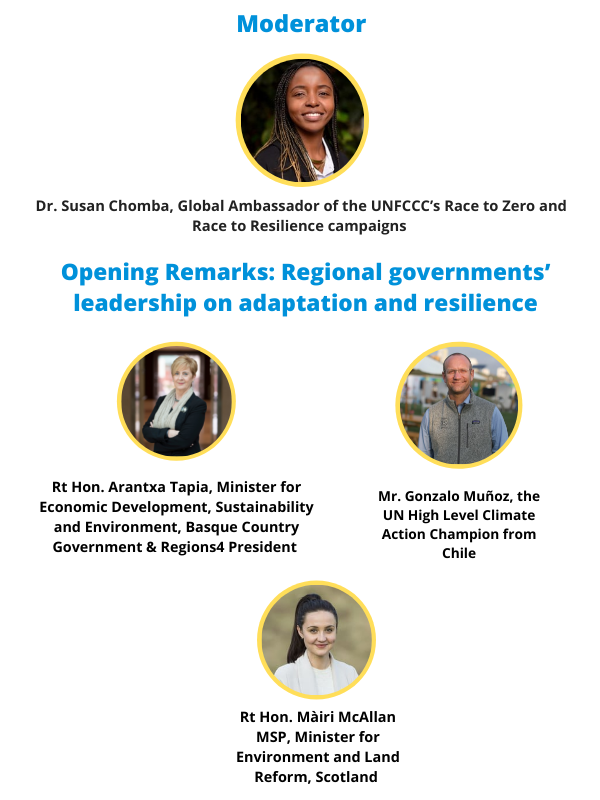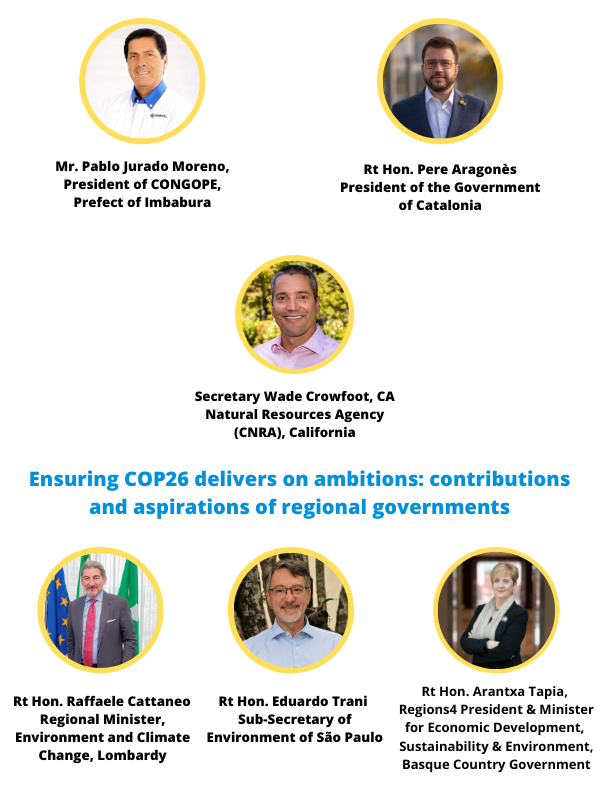 Register Now!
The event will be held on 8 November 2021 at 2:00PM – 3:30PM GMT.
Registration is available through this link.
Concept note is available in English, Spanish and French.
In partnership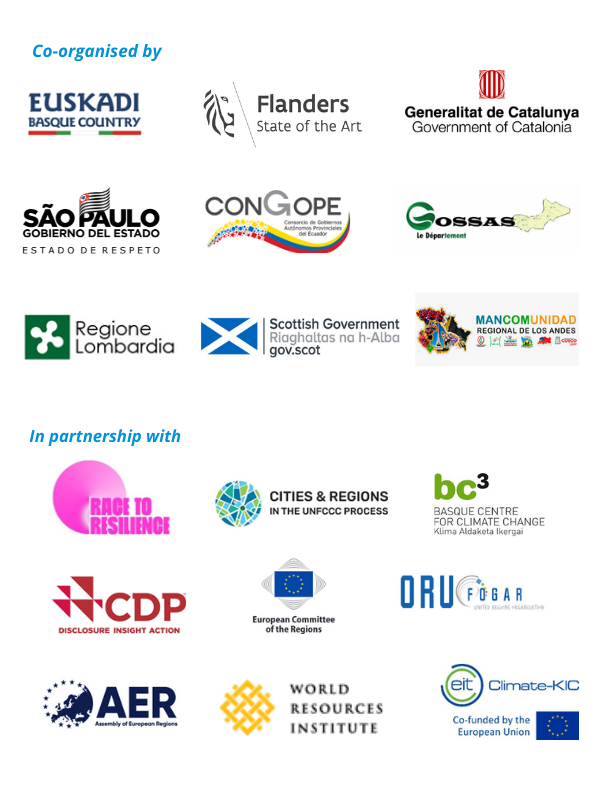 Further information
To access the whole programme of the LGMA Multilevel Action Pavillion, please register here.
To learn more about this high-level event, as well as about Regions4's actions at COP26 click here.

Main point of contact: Regions4 Climate Advocacy Officer, Héloïse Chicou at climate@regions4.org
For any other questions please contact info@regions4.org