Versión español / Version français
2021 marks a year of critical UN meetings and a turning point if the world wants to secure a future where people and planet can thrive together. On the occasion of the UN High-Level Political Forum on Sustainable Development (HLPF), Regions4 will convene on 1 July, the high-level event "Building a Sustainable and Resilient Future: Subnational Governments Leading Integrated Approaches for People, Planet, and Prosperity".
The event will gather high-level UN representatives and government authorities to learn from best practices and jointly call for increased ambition, multi-level governance, solidarity, and cooperation to design integrated solutions for the current global emergencies and build resilience ahead of the UN's HLPF, COP15 and COP26.
2021 must be the year of synergy, and Regions4 wishes to provide the subnational perspective to this important global conversation by uniting the voices of both UN and governments.
Regions4 is delighted to announce the event progamme and list of guest high-level speakers:

Register Now!
The event will be held on 1 July 2021 at 8:30-10:00 EDT | 14:30-16:00 CEST.
Registration is available until 30 June in this link: bit.ly/R4Event1July
Concept note is available in English, Spanish and French.
Speaker bios are available in English, Spanish and French.
In partnership
The event will be co-organised by Regions4 and its members, with the support of partners such as the Race To Resilience, the Global Taskforce of Local and Regional Governments, ORU-Fogar and AER.
This event has been possible thanks to the kind support of the governments of: Euskadi-Basque Country, Jalisco, and Catalonia.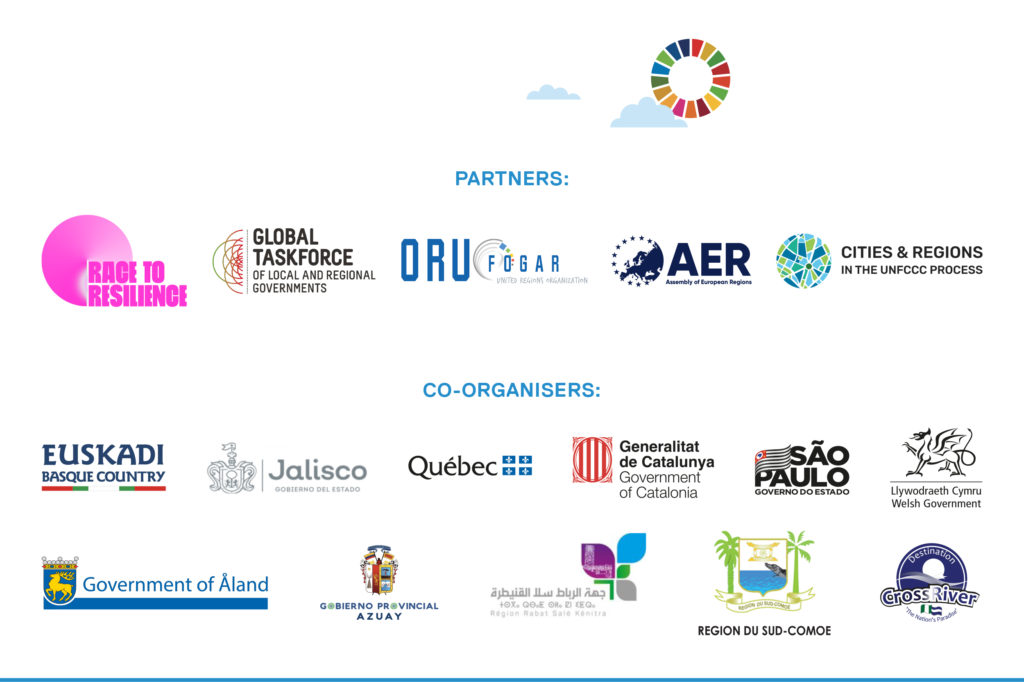 Further information
To learn more about this high-level event, as well as about Regions4's actions to support the achievement of the 2030 Agenda, please contact Sustainable Development Manager, Ivy Moraes at imoraes@regions4.org