The United Nations General Assembly has declared the UN Decade on Ecosystem Restoration (2021-2030). It is a call to action for the protection and restoration of ecosystems all around the world, which would be beneficial for both people and nature. It strives to halt ecosystems' deterioration and degradation and restore them in order to meet global goals. It is not possible to improve people's lives, combat climate change, or halt the extinction of wildlife without maintaining healthy ecosystems.
Within this framework, wetlands are essential ecosystems because they support a diverse range of species and provide critical benefits to society and nature across several areas, such as agriculture, fisheries, water, forestry, health, energy, recreation, transportation, education, development, and indigenous and local communities.
Anthropogenic activities continue to erode and destroy the world's wetlands at an alarming rate. To deal with this, actors have invested in initiatives that aid in the research, planning, implementation, support, and coordination of local restoration efforts.
About the Multidisciplinary Hub of Expertise on the Sustainable Management of the Littoral Zone of Lake Saint-Pierre in Québec
The "Multidisciplinary hub of expertise on the sustainable management of the littoral zone of Lake Saint- Pierre in Québec" (Pôle d'expertise multidisciplinaire en gestion durable du littoral du lac Saint-Pierre) is a project created within the 2018-2023 Action Plan, as part of the Québec Water Strategy.
This project initiates a dialogue about the main challenges facing this fragile ecosystem and enables stakeholders to participate actively in the process.
The project is expected to generate beneficial spillovers in socio-economic, environmental and wildlife terms.
Following a stakeholder consultation, the Hub presented in February 2019 its 2019-2022 research programme, comprising 20 projects led by almost 30 researchers from the aforementioned universities. Twenty agricultural producers are actively involved in scientific work by making farmland available and, in some cases, by conducting field operations.
The programme is re-evaluated each year. The research team ensures its continued adaptation to challenges and issues that may arise during its activities, including climate risks and restrictions related to the COVID-19 pandemic. Thus, as the work progresses, some projects can be modified, while new ones can be elaborated.
Three themes structure the research programme:
Theme 1: Agriculture
Theme 2: Environment and wildlife
Theme 3: Socioeconomics
Partnerships
The Hub is carried out within the framework of a government collaboration between three of Québec's ministries: MAPAQ, MFFP and MELCC. Government ministries established the mandate, objectives and governance structure of the Hub. Three Québec universities (Université Laval, McGill University and UQTR) oversee compliance with the Hub's mandate and objectives.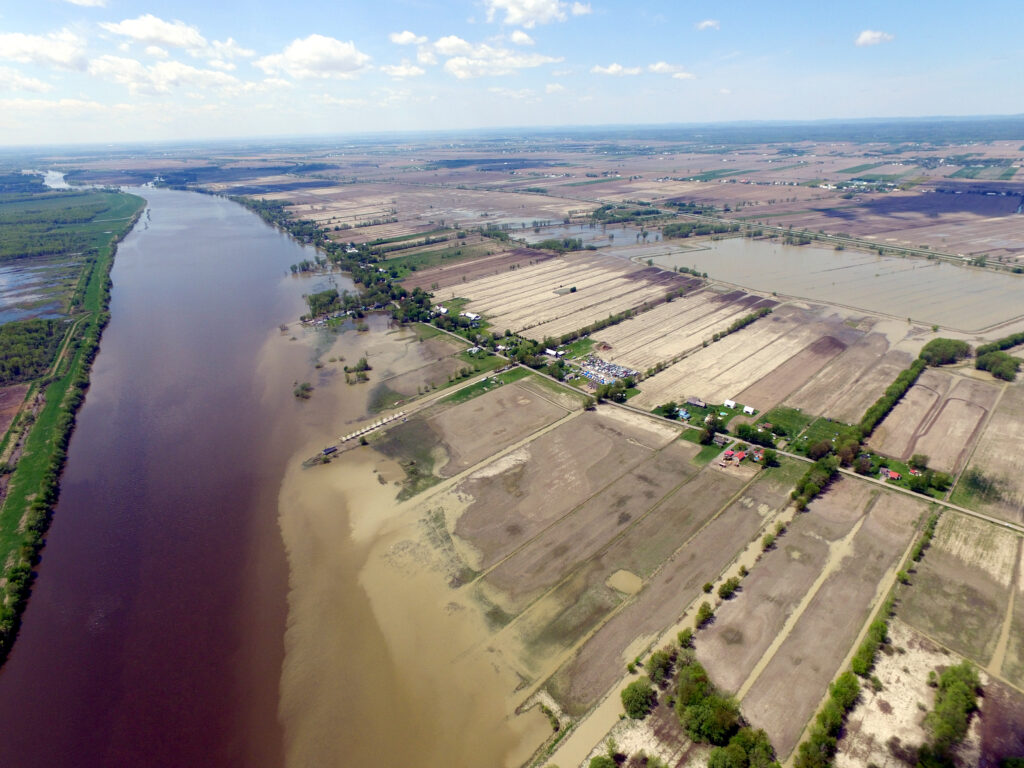 Access the project's official website here, and  learn about the project's enablers, key activities and innovations, impacts in several areas, partnerships and replicability in the Case Study Database here.