The Prefecture of Manabí, through effective joint work with different public and private organizations and NGOs in the province, is implementing a technical irrigation system, for which they have built a total of 34 wells as an adaptation measure to climate change to reduce vulnerability in rural areas of the province, helping to maintain their crops and thus promote a chain of economic, social, and environmental benefits.
The project
The technified irrigation system for the San Andrés de La Pipona plot is 80% complete. In August of this year, the prefect of Manabí, Leonardo Orlando, supervised the construction of La Pipona technified irrigation system, in the Rocafuerte canton, with which more than 480 hectares of the San Andrés Valley will be irrigated, benefiting hundreds of families, who will be able to cultivate their land throughout the year.
The provincial authority spoke with the inhabitants of the sector, who expressed their concerns and gratitude, in addition to receiving technical explanations of the progress of the work, which is expected to be delivered by the end of the year, due to the importation of pumping equipment.
The project has the collection of water in the Viejo river, Pasadero sector, where the Poma Rosa sluice gate is located, to be pumped to a 13.500 m3 reservoir and then distributed by gravity. Distribution networks are 90% installed.
"It is important to inform you that we want to improve the quality of life of the inhabitants of this sector, ratifying our commitment to work to fulfill the project plan and the diversification of crops that generate economy," said the prefect of Manabí, Leonardo Orlando to Manabí inhabitants.
Budget
Total investment of 1.835.436 dollars
Next steps
In the words of the prefect "From the Prefecture of Manabí with a vision of development and equity, we are working tirelessly to mitigate and adapt to the effects of climate change. However, these actions demand a joint effort from all Manabites, and thus together we can leave a better planet for future generations, conserving, promoting, and preserving our magical and diverse Manabí. "
In this sense, the objective is to continue implementing actions focused on the conservation and maintenance of ecosystems, as well as to mark a path that enables the sustainable exploitation of resources, as well as practices that include the diversification of crops, irrigation, and management of water resources, throughout the Manabi territory.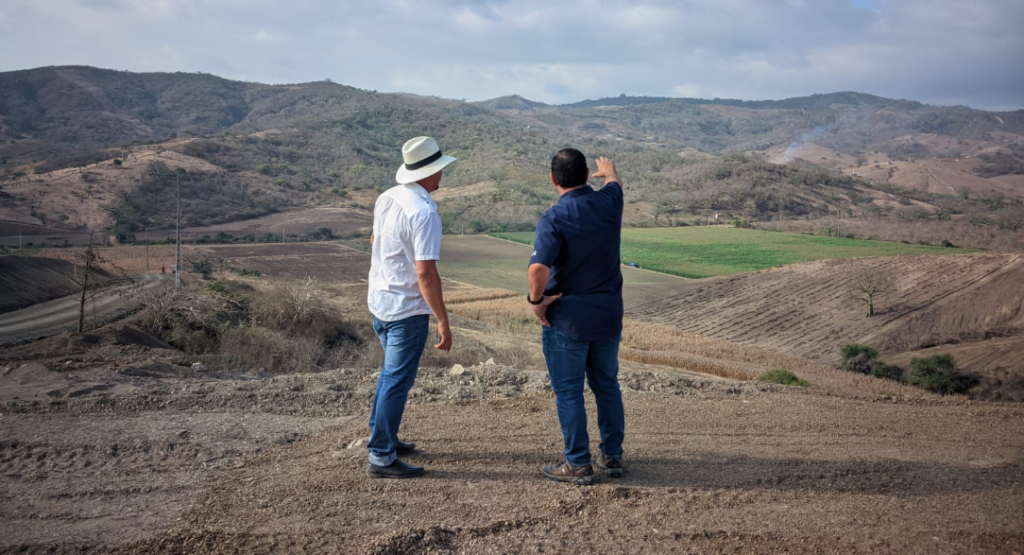 References
You can read the article in Spanish at https://www.manabi.gob.ec/index.php/riego-para-todo-elano/