Letting the youth flourish
Young people have been leading and driving climate action globally. Their actions, activism, and enthusiasm have influenced key political decisions and taken the attention to climate emergency to a higher level.
However, the youth from rural areas feel less optimistic about the future and are less likely to participate in political activities than their urban peers (Be Seen Be Heard campaign, 2022).
An example of good practice is the ReGeneration Week event hosted by Åland Islands, a key member of Regions4.
From August 27th to 30th young activists from the Baltic & Nordic Sea regions met with senior professionals in Åland to discuss system changes and a just sustainable transition.
Analice Martinsson, our Communications & Members Engagement Manager who is based in Stockholm, Sweden, was invited to join the event to participate in a series of activities on behalf of Regions4.
On Monday, August 29th, she was one of the judges of the "Circular Economy Pitch Deck", a sort of Dragons' Den in which young graduates from the Baltic and Nordic Seas regions pitched their research ideas, advocacy campaigns and business solutions to help to build a circular economy.
Other members of the Pitch Deck were Roleff Kråkström, Managing Director at the Moomin Company, Carina Aaltonen, Chair of Emmaus Europe, and Kim Hjerrild, Managing Partner at Nordic Circular Hotspot and Head of Circular Economy at Lifestyle & Design Cluster.
In Åland, we want young people to be involved both internationally and locally in the implementation of Agenda 2030 and Åland's Development and Sustainability agenda.Micke Larsson, Secretary General of the Development and Sustainability Council of Åland
On Tuesday, August 30th, Analice was one of the senior professionals at the "Intergenerational Dialogues" and supported young participants from the Czech Republic, Denmark, Estonia, the Faroe Islands, Finland, Germany, Greenland, Iceland, Latvia, Lithuania, Norway, Poland, Russia, Sweden, Slovakia, Belarus, Ukraine, and the Åland Islands to draft the outcome document.
Just like last year, many decision-makers from Åland attended the Intergenerational Dialogues, "We are ready to take them up for consideration in the government and in the Åland Development and Sustainability Council", said Larsson.
The final document was an ambitious and well-articulated Letter of Intent that goes very specific on which actions they expect their governments to take in terms of FOOD (nutrition), STUFF (consumption), MONEY (investments), FUN (leisure) and MOVE (transport).
In September 2016, young person presented Åland's vision: "Everyone can flourish in a sustainable society on the islands of peace". Right now, we want to strengthen the youth's participation by creating a group that will work together with the Development and Sustainability Council. Micke Larsson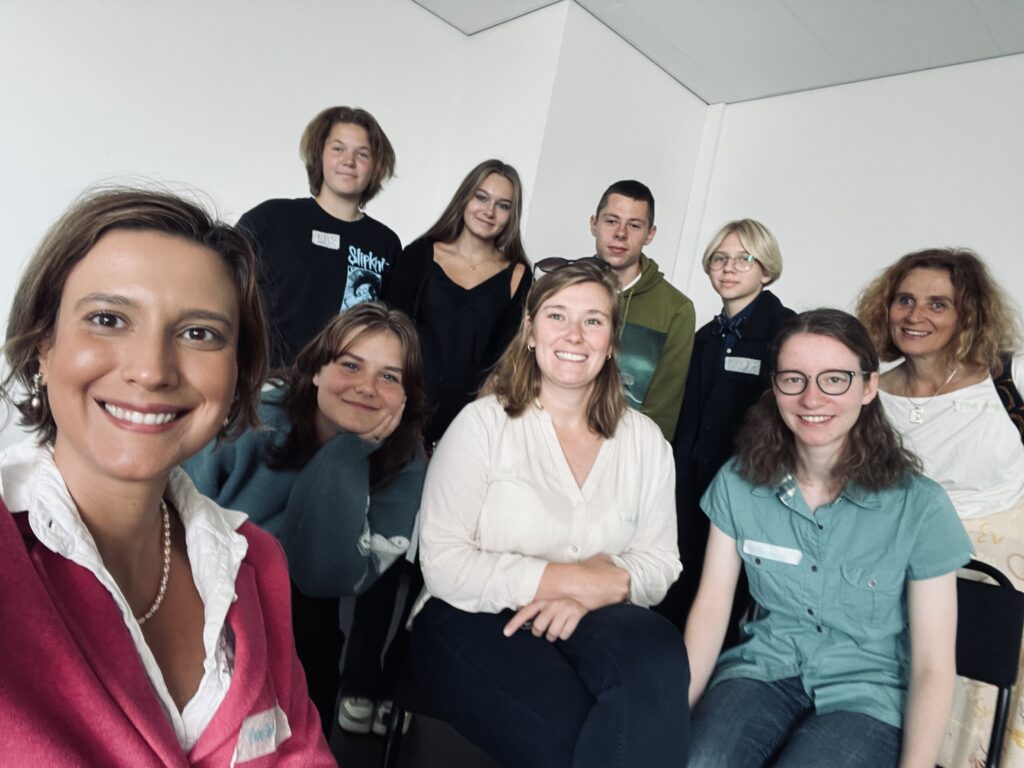 Åland is not the only member of our network who is actively engaging the youth in sustainability and climate agendas.
Scotland's Climate Assembly brought together over 100 adults aged 16+ to learn about, discuss and deliberate on how best to tackle the climate emergency in Scotland.
To facilitate children's participation, Scotland's Climate Assembly partnered with Children's Parliament to ensure that the views, experiences and ideas of children from across Scotland were integrated into the process.
The project resulted in 42 calls to action from the children to the Scottish Government, presented alongside the Assembly's 81 recommendations.
Watch the video here for more details.
"The voice of young people must be heard […] We should not need them to be the conscience of world leaders, but we cannot deny that it is their efforts that have helped to put the climate emergency centre stage." Scotland's First Minister Nicola Sturgeo
Regions4 Vice President for Europe, Lombardy Region, is also actively working with the youth.
Last year, Milan hosted the Pre-UN COP26 Youth Event: Youth4Climate. Over 400 young people from the 197 member countries of the UNFCCC attended the event amongst them, was the Swedish activist Greta Thunberg.
Lombardy is also enthusiastically supporting different projects in the Alpine Region.
As an example, the EUSALP Youth Council – is a platform for institutional involvement of young people to make sure that their ideas and viewpoints are heard and considered. The Youth Council is composed of about 27 members, coming from Italy, France, Germany, Austria, Slovenia, Switzerland and Liechtenstein and the 48 regions and autonomous provinces.
"We have a responsibility and a duty not to disappoint many young people from all over the world. They are calling on policymakers and global finance leaders to act now for change and to each do our part to initiate a sustainable transition. In fact, involving young people in this process is fundamental. The future is in their hands and they will be the real protagonists." Attilio Fontana, Governor of Lombardy
Regions4 supports and encourages our members to give voice and space to the youth to flourish.
If your region has specific youth policies or youth-organized actions, let us know!
---
Regions4 Community of Practice
As Organizing Partner of the Local Authorities Major Group (LAMG) and member of the Global Taskforce of Local and Regional Governments, Regions4 represents the voice of subnational governments in the global sustainable development fora, especially in the annual reviews of the 2030 Agenda at the United Nations High-level Political Forum (HLPF).
The Community of Practice Regions4SDGs is a Regions4 collective and participatory project to support SDGs localization in subnational governments. Based on peer-review, it acts as a platform for region-to-region exchange of experiences, mutual support, capacity building, and alignment of statements both at technical and political levels.
It aims to accelerate the implementation of the 2030 Agenda and strengthen territorial approaches, scaling-up regional pathways from isolated good practices to collective modalities of implementation, ultimately influencing more ambitious results in the national and international frameworks.
Contact us to join our Community of Practice: Natalia Uribe at nuribe@regions4.org 
Photo credits: Picture 1: Visit Åland / Tiina Tahvanainen Picture 2: Analice Martinsson / Regions4